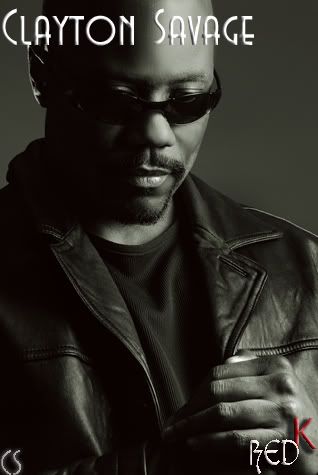 Rollin' – The Story Of Sugar hill Records In- House Producer, Capitol Records Solo Recording Artist And Va's Best Kept Secret- Clayton Savage.

"…cause im down wit Cowboy who can rock the show , wit King Lou , Tommy Gunn & huh Scorpio , Kama –Kazi, Clayton Savage & EZ Mike - going down in the books as the king of the night". Grandmaster Melle Mel Step Off 1985…..When I heard Step Off I wondered who all those people were that Mel named. Of course I had heard of Scorpio and EZ Mike. But who were these other people. Of course this was before MTV played rap videos (other than a few Run Dmc joints), and record covers still had the record company logo ,as opposed to a picture.

So I had to wait for the self titled lp "Grandmaster Melle Mel & The Furious 5" to drop (overseas the lp was called Work Party). They had all those cats that Mel named pictured except this Clayton Savage. Well little did I know that I this dude produced a few other acts for the Sugar hill label, sang on a few joints on the Melle Mel lp, programmed the beat for Step Off, and was from VA - an hour and a half from my spot. Most importantly I would never have imagined that we would collab on music together one day. Continuing my Sugar hill story segments ,here is the story of Clayton Savage.

JayQuan: What age were you when you first took an interest in music , and what was the first instrument that you played?

Clayton Savage : Probably the children's flute , like when you're four or five in the first grade. I used to sing and play that back then.

JQ: And you're originally from Virginia right?

CS: Yes im originally from Norfolk Va , and I grew up in Chesapeake and a place called Stony Creek Va. In the summers I worked on a farm there.

JQ: When was the first time that somebody noticed that you had a talent, outside of the kids flute.

CS: Well right around that same time I started to play piano. I could play by ear, and I would write little songs at like 4 & 5 years old.

JQ: Who were your influences?

CS: Well the Jackson 5 , Motown and I listened to a lot of James Brown. Stax stuff also. Singin' was something that I always did, but never around people. I had a cousin named Jeremiah , and he played guitar , and I would try to pluck the guitar , but again never in front of anybody.

JQ: How difficult is it to play an instrument and sing at the same time. Is it hard to stay on beat?

CS: Every instrument that I play I can sing and play it at the same time. It's just something that I learned to do. Sometimes people don't show up for rehearsal, and you have no choice.

JQ: You mentioned that you played in a few bands back in the days. Were you the leader of those bands.?
CS: Oh yeah. When I was a kid like 14 & 15, I was callin the shots in bands with cats that were in their 30s and 40s sometimes. This dude Kenny had the idea of putting our first band together. He was older than me , but I still was the leader and called the shots.
JQ: What was the name of the first band that you played in?
CS: We called ourselves Nitro. We had that band for a few years , and we were playin' clubs and stuff in Va & the Carolinas. We were young, like 13 through eighteen.
JQ: Who did you sound like back then.
CS: We were heavily influenced by Chic and Cameo, people like that. This was the late 70s. We were influenced by Earth, Wind & Fire as far as their excellence , but not their sound. We played a lot of Confunkshun, Cameo & Rick James.
JQ: You patterned your falsetto after one of the early lead singers of Cameo right?
CS: Yeah Wayne Cooper (R.I.P.). I used to do the Phillip Bailey thing, and I liked the Stylistics. Wayne Cooper was incredible with his inflections and stuff. He was like a masculine version of a female singer with that. We played a lot of Raydio stuff also – Ray Parker Jrs old group.
JQ: How did your parents feel about you being in a band.
CS: Well they weren't interested in me doing anything that had to do with music. Its just not something that was supported in the environment that I came from. It was far fetched at that point – education was stressed. My pops was one of the first Black phone men for the Bell phone company. My mom was the first female Black manager in the Alcoholic Beverage Control in Va.
...So education was our way out.
JQ: Are you most fluent at guitar and piano as opposed to other instruments?
CS: Yes those are the 2. I was always writing, engineering and mixing too.
JQ: As a multi instrumentalist is it difficult to jump from one instrument to another. Like I was watching a Prince concert and he jumps from killin the guitar
right onto the piano and kills that.
CS: Its just something you do. You aren't thinking about F sharps or nothing like that. Your hands just go where they're supposed to whether you want them to or not. That's the cool thing about playing by ear. It amazes you , and it amazes real musicians. I call real musicians those who read music and understand what's goin on. They will ask you how you know what you're doing , and you won't even have an answer for them.
JQ: Fast forward to getting a deal as a producer at Sugar hill Records.
CS: Well I was telling the band that I was in that in order to get a deal we needed to focus on one person. Like Lionel Ritchie & Michael Jackson both did from their groups. I had already produced and recorded all these songs. Like a lot of stuff that you heard on the Grandmaster Melle Mel & The Furious 5 album I had already recorded solo and sold on cassette. Stuff like Yesterday and We Don't Work for free – even stuff from my solo lp, like Virgin Lover & Ecstasy I wrote that stuff when I was 15. I sent out tapes , and would go to the labels and follow up. Just sittin' there waiting for the A &R person – bold & ignorant as hell. Try doin' that shit now and you would be out in the streets.
Those were the last days of having talent and getting a record deal based on that. The last stop on my list was Sugar hill Records. My sound was 1 part Prince and 2 parts me. They zeroed in on the Prince part. Or the A&R who was Shonte' Harvey did anyway. Shonte' was Joey Robinson's girlfriend, and she was also in The Last Dragon….. I had hundreds of songs that they never heard because I was held back due to the lack of them having a studio that I could record in at the pace that I needed. I was doin' sessions on Bunny Sigler , or whoever came through. I sang on one of the bass player from Cameos solo songs. His name was Aaron Mills.
JQ: Let me back track for clarity. Did you audition or drop off a tape?
CS: I dropped off a tape, and they listened and said that they would call me back. They called back and I went up there with my manager. They advised me not to sign the contract, but I said "what else do I have"? I was working 2 jobs and in college.
JQ:Didn't one of the B.E.T. shows use your music as their theme.
CS: Yeah Video Souls original theme music was my song – "Palm Of Her Hand".
JQ:Did anyone in your part of VA make a big deal that one of their own had signed a record deal.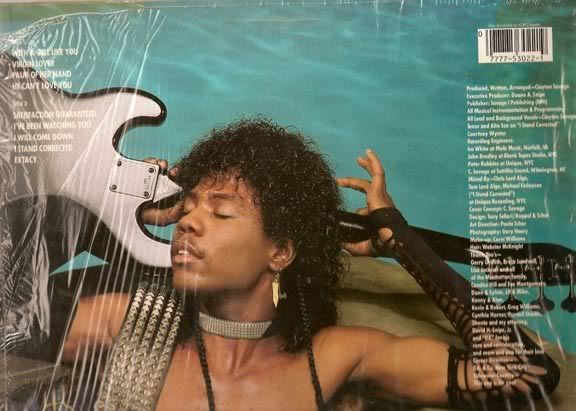 CS: Not with Sugar hill , but when I signed with Capitol they did. The song "Virgin Lover" shot to #1 in the area quickly. My man Purcell from WRAP in Norfolk did make some noise for me about signing with Sugar hill. Virgin Lover wasn't a single because I got an explicit warning sticker slapped on my lp for the word virgin.
JQ: How did you go from being signed as a producer and artist to being part of Mels new Furious 5?
CS: I recorded sessions for other people in the day, and at night I did my stuff. I recorded "We Don't Work For Free" and Joey Robinson Jr heard it. He was like "Mommy Mommy listen to this song that Clayton did". She liked it , but thought that it would do better with Mel rapping on it.
JQ: Were you familiar with the Furious 5s history and catalog before then?
CS: I loved White Lines – I thought it was real creative, and who could have missed the Message. I had a lot of respect for their energy, and I loved how they flipped the Tom Tom club song on "Its Nasty". I didn't really take rap seriously at first though. Right after Rappers Delight Mel Brooks made a rap song called King Tut , so I took it all as a joke. Then Blondie comes out, and Must Be The Music by Secret Weapon. To the common person there wasn't much difference between the Furious and Sugar hill Gang.
It wasn't until I saw them live that I could really appreciate the difference. I started to see that the label was holding them back. If they had some kind of label support Run & them wouldn't have had a chance! We were down with the rock & roll shit from day one. I remember doing shows with Run Dmc and them telling the crowd how they don't sing – they were kinda dissin' us. Then the biggest hit that they had was remaking a rock song that they sang!!! It was wild times touring the world but we never made songs about it. We never really thought to. The girls and everything was just part of being a so called celebrity or whatever. Now days guys make songs about that kind of stuff , but it was just everyday life for us.
JQ: Who else contributed to the "We Don't Work For Free" that you did on Sugar hill.
CS: Cheryl The Pearl from Sequence came up with the end chant and Craig Derry sang on it too. My song was basically getting butt fucked at this point. Craig is very talented and as a producer and song writer I have always been able to think outside of the box , and I realized that they did add something to the song that wasn't there at first. Mel surprised me with his intro verse , because I didn't know what was gonna come out of his mouth!!! We did songs on the road together that Sylvia never heard.
JQ: I never knew that you sang the background on "Step Off". The part that mimicked the O Jays for the Love Of Money until recently when you told me.
CS: Yeah man , and I programmed the beat !!!!
JQ: You did the beat for Step Off ?…my man VA represent!!! When did you do that , was it before y'all did "We Don't Work For Free".
CS: We had already did "We Don't Work" but no the lp. I remember Scorpio telling me to come on the road with them , and that kinda just happened. I wasn't originally supposed to be a part of the new Furious 5.
JQ: Did you have any idea back then that "We Don't Work" was so big in the UK.
CS: Nope, and I still don't!!! (laughs). Until you sent me all those news paper and magazine clippings from the UK. I had no idea at all. When we went to the UK Mel had just done "I Feel For You" , and we used to perform that on stage. I used to do Chakas parts , and they thought that it was me on the original record. So I knew that they knew I Feel For You , and they knew We Don't Work as well , but I thought that momentum was just from I Feel For You.
JQ: Do you see royalties from Step Off?
CS: Man I aint never seen a royalty from Sugar hill. EVER.
JQ: So did they pay you in a brown paper bag or what , cus I know you made something because you continued with them for a minute.
CS: I never got paid through the Furious like that. My money from came straight from Sugar hill for sessions. I got paid weekly for sessions , and Mel & them paid me per night for gigs. I still don't know what its like to get paid a royalty.
JQ : What was up with the image of the Furious at the time. I remember lookin at the cover of the lp and thinking about the cats from Sha na na.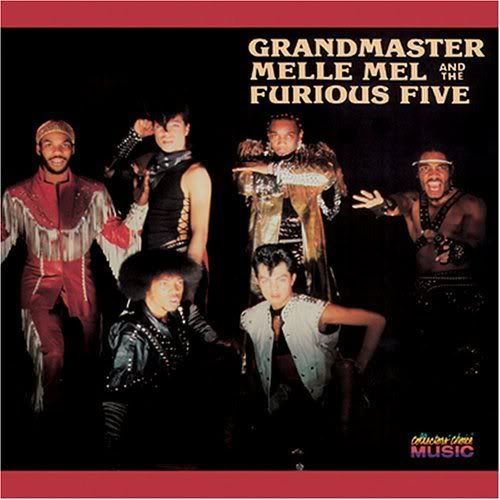 CS: Well Mel & them were rock & roll. They hung out in the village and lived that lifestyle. Run Dmc rocked leather , we rocked custom leather. It was the same shit , presented differently. Style wise I looked at Run Dmc as the poor mans version of Mels group. There was no way that Run & them couldn't have respected Mel & them , but you'll never hear it from their mouths. They lost Jam master Jay , we lost Cowboy. Cowboy died broke , Jay died with money problems. The difference was I would say Mel was more of a visionary , and more prophetic. Run rapped from a disadvantaged perspective about the stuff around him. For those that needed it dumbed down that was perfect because he talked about Adidas. Cats are gonna imitate that cus its easy. It was nothing Earth shattering or enlightening. But Mel was talking about Jupiter & Mars that's a lil harder. You may have to read a book and educate yourself. Not that Run is an ignorant man , and it clearly benefited that he had his brother Russell in his corner. If its one thing that the Furious 5 has taught us that goes unnoticed is without unity its gonna dissolve. They really should never have broken up , cus its Grandmaster Flash & The Furious 5 , not Grandmaster Flash & Grandmaster Melle Mel & The Furious. That Grandmaster stuff came from Sylvia.
JQ: How was it coming from a musical background ending up in a rap group with cats like Kama Kaze & Tommy Gunn who were left of center?
CS: Performance wise it made me step my game up. Kama Kaze was a hell of a dancer. His name is Les. He was a choreographer and Tommy Gunn was like a rock star. He was the first to stage dive, no one had ever seen anyone do that. America is like one big hood, and no individuality is stressed. When you get out of your environment and travel overseas , you discover that they welcome different things. You should see how some acts from the States change their stage show for the UK. Individuality is stressed more over there.
JQ: I know that Clayton is a part of your birth name, but where did the Savage part come from?
CS: This chick named Janis Chapman told me that her teachers name was Clayton Savage , and I thought that it was a tough name. I was also into comics like Doc Savage.
JQ :So you are a big comics fan. I see that your record label is called Red K, and you're a big Superman fan.
CS: Yeah I used to collect the original stuff and mark up the price. That was one of my hustles back in the day…… but Superman is like a trip ' cus he is an alien that is totally accepted on this planet. He appears to have no weaknesses , but his biggest weakness isn't Green Kryptonite , its Red. It flips out his inhibitions , and he is a totally different person when he is on it. That's the difference in me being Clayton Savage as a dude around the way , and Clayton Savage the musician.
JQ: What else did you do on Sugar hill aside from Mels stuff?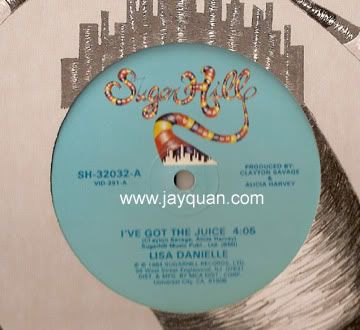 CS: "I'll Be Your Beasty" by Shonte' , Lisa Danielle who was on Ronald Isleys label. I did some stuff on Bunny Sigler. It was just work for me so I didn't pay a lot of attention to who it was for. I was just chasin' a check. But the West Street Mob , whatever their last album was - that was most of my work. They may have sang , but the music was me. I was more West Street Mob than they were.
JQ: When you left Sugar hill you left a lot of music there right?
CS: Oh yeah. They didn't know because they had no idea what was goin on. I left a lot of music in the DMX – that was my shit.
JQ: Didn't you also program the beat for "The New Adventures Of Grandmaster"?
CS: Yeah. That was me. I forgot about that one (singin') gotta check out the avenue – there's no coolin' out….
JQ: What prompted you to leave Sugar hill , and how did you get with Capitol/Manhattan?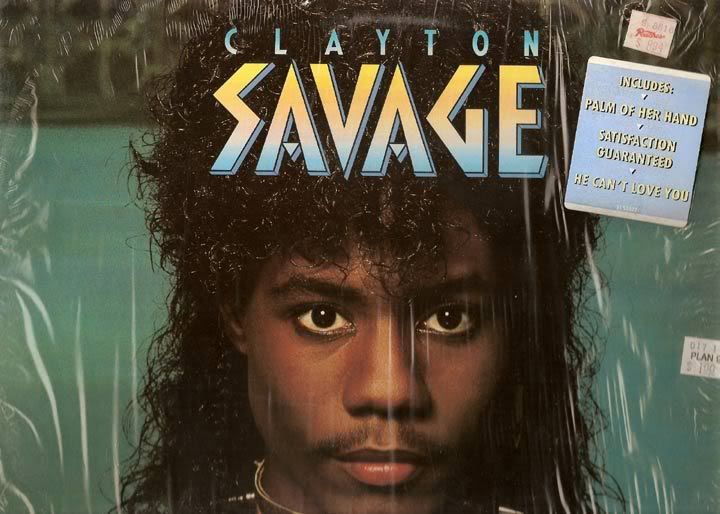 CS: Sugar hill wasn't gonna release my solo lp and I finally saw that. Like I said, they held the Furious back, and I could see that they were doin' the same with me. Jerry Griffith was an a&r at Arista who moved to Capitol/Manhattan and he heard my music. Shonte' and her family were cool with this guy who became my manager named Dywane who was tight with Jerry.
JQ: How long did it take you to record the lp?
CS: I went to them with 3 songs already , and they wanted to see how I did in the studio. I went to Unique studios and finished the rest of the lp in a few weeks. They were very impressed by that. People record now because of the technology , but a few weeks was fast back then. The first single was Satisfaction Guaranteed, which I had written for Lisa Danielle.
JQ: What was the problem at Manhattan. Was it lack of promotion?
CS: Well they were a straight up old school r&b label, and I was kinda new for them. They did have Bernard Wright and Gavin Christopher as well as Robbie Neville. But they could never agree on what singles to release. Also Sugar hill were claiming that I was still signed to them.
JQ: That's you on the cover of the "Who's Zoomin' Who?" lp by Aretha Franklin. How did you get that gig?
CS: Well in between deals I had to eat. Don Davenport was Sylvia Rhones husband and he suggested that me & my girlfriend do the shoot. I cant remember who hooked it up , man its been awhile, its all kinda gray now.
JQ: Weren't you the first male on the cover of some hair magazine.
CS: Well the publicity department was doin' their job, and they got me Right On magazine & I was on the cover of Black Hair Magazine. I didn't know that hair could take you that far!!!
JQ: There was a period when you gave up on music right?
CS:Yeah the deal wasn't working , and personal things started happening. This was 87 or so. Then I moved to Minnesota and played with a band called Westside.
JQ: Didn't you do something with Monte Moir of TheTime?
CS : Yeah when I moved to Minnesota I submitted songs to Montes management. They got one of my songs to Nia Peeples , and Monte produced it on her album. The song was called "Poetry In Motion".
JQ: Tell me about your label that you currently operate called Red K Records?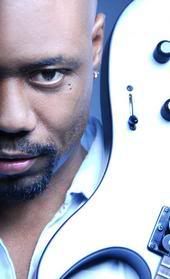 CS: I want Red K to be the top label in the Mid Atlantic. When you leave New York & Jersey headed south things go dead. They pick back up in Atlanta & Florida. That whole dead area is my zone. All my artists will come from that area. I want to provide a place where artists don't have to leave their area to have a shot at making it. But its R&B, Hip Hop & Gospel.
JQ : Are you seeking a relationship with a major label?
CS: The question is: a major label to do what? A major is a bank. So the question is do I want to give up a percentage of my profits for a bank loan. Im looking to work with strong independents who have progressed in this field. I have distribution with the Anonymous Music Group and Michael Edmoni. He is a grinder like me ,and it's a partnership. Those who partner with majors do so for different reasons. Boutiques work as their artist development, and the labels just provide an influx of cash. It's a big deal to go from being in a couple hundred stores to ten thousand stores. Anyone should be able to get a hit if they are in 10,000 stores – you only need to sell 10 copies in each store!!!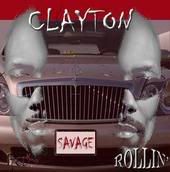 JQ : Thanks for your time bro.
Be sure to pick up Claytons Newest Release "Rollin" at cdbaby.com featuring JayQuan on the title track & 'We Got That". Also holla at Clayton at www.claytonsavage.com & www.myspace.com/claytonsavage.
© 2007 JayQuan Dot Com No part may be reproduced without authors consent
RELATED CLIPS: